Services
Wealth Management
A personalized wealth management strategy is necessary to sustain and grow your long-term wealth, meet your financial goals and align your comfort with market risks along the way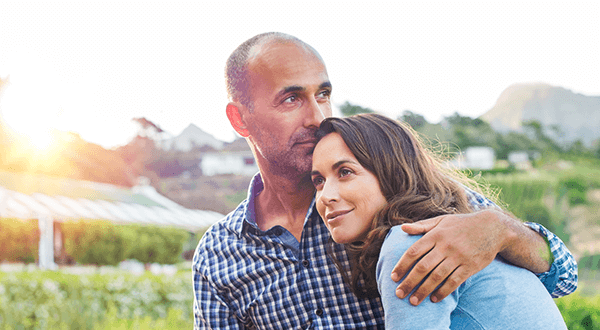 Wealth Management
Our wealth management services go above and beyond what you might expect from a financial services provider. Northwestern Mutual Wealth Management Company offers:
Investment advisory services, designed to:
Provide high-quality investment services and products.
Build and monitor diversified portfolios.
Develop objective, personalized plans.
Focus on long-term results.
Trust services and partnerships, designed to:
Provide continuity of stewardship that can last multiple generations.
Preserve family harmony when carrying out your intentions.
Carry out detailed record-keeping and accounting.
Calculate taxes and file returns.
Northwestern Mutual Wealth Management Company serves as trustee on Irrevocable Life Insurance Trusts. In addition, through our Trust Alliance Program, we partner with nationally-recognized trust administration firms that offer a broad range of services to revocable trusts, charitable trusts, endowments and foundations.
Online access to your account, so you can review:
Comprehensive monthly statements.
Performance reporting.
Account access on a secure website.
Current account balances on your investment holdings.
Detailed transaction records on all accounts.
Investment Strategies
Coordinated investment strategies are necessary to build an effective portfolio that meets your unique financial needs.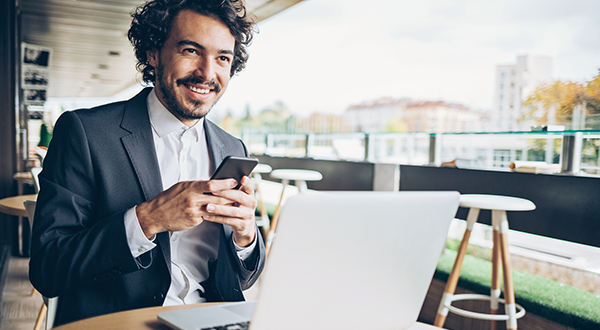 Investment Strategies
Your goal to achieve financial security will undoubtedly include investing for your future.
We can offer you the expertise you need to ensure your investment strategies are aligned with your goals, time horizon and tolerance for risk.
Northwestern Mutual offers investment advisory services, private client services and trust services. Within these levels of service, we may recommend that your portfolio include one or more of the following investment tools.
Signature Choice is an investment advisory program that allows your wealth management advisor to provide advice concerning asset allocation, security selection and rebalancing. Your advisor can utilize a wide range of securities including mutual funds, exchange-traded funds (ETFs) and individual equity and fixed income investments to help implement your investment strategy.

Signature Managed Accounts is an investment advisory program that utilizes third party asset management and portfolio manager selection to assist in providing you with a comprehensive investment solution.

Signature Portfolios is an investment advisory program that utilizes select mutual funds and/or exchange traded funds to construct well-diversified portfolios for your needs.

Signature Annuities is an investment advisory solution that utilizes investment options available within the NM SelectTM Variable Annuity to construct, comprehensive, well-diversified investment portfolios for your needs.
We also have access to offer you the following products and services through Northwestern Mutual Investment Services, LLC (NMIS):
Bonds
Cash management services
CDs
Money market funds
Mutual funds
Stocks
Treasury bills
UITs
Risk Management Solutions
When your financial plan includes wealth protection and risk management, you'll be helping to ensure your family is secure.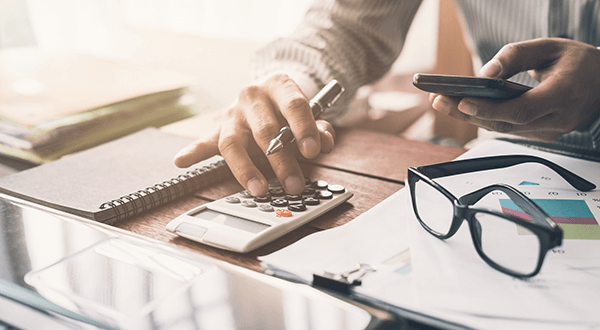 Risk Management Solutions
When your financial plan includes wealth protection and risk management, you'll be helping to ensure your family — and your vision for the future — is secure.
We'll work with you to develop strategies to:
Provide for your family in the event of death.

Life insurance policies can be designed with different needs in mind. They can provide temporary protection, cash accumulation or may be utilized as part of an estate plan. Through our association with Northwestern Mutual, we have access to Northwestern Mutual's high-quality, competitively priced life insurance products, including permanent, term, combination and variable policies.

Provide for you and your family in the event of a disability.

Disability income insurance helps to protect your most valuable asset, your ability to earn an income. But what if the unexpected happened and you suddenly weren't able to earn a living because of illness or injury? Not only would you have the stress of meeting everyday living expenses, but you might also have to put other goals, like saving for a child's college or for retirement, on hold.

Provide for long-term care.

Long-term Care events can have a significant impact on your financial security. Planning for long-term care events can help provide options on how to fund and receive care, should you need it.
Retirement Planning
One of the greatest financial challenges is preparing adequately for retirement. And now more than ever, strategic retirement planning is crucial to help meet your goals.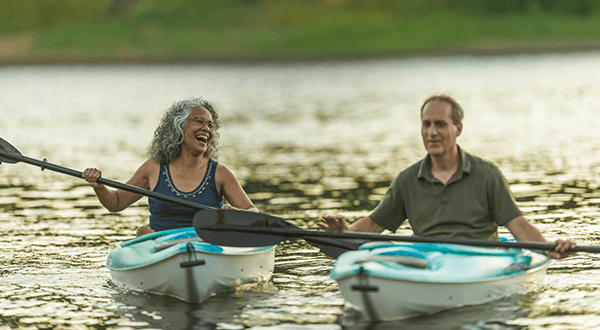 Retirement Planning
Now more than ever, retirement planning is critical. Gone are the days when pensions and Social Security provided all of the income you needed for retirement. The new reality is that you are responsible for managing your own retirement, and that starts with making sure you're strategic in your planning.
We can help. At Northwestern Mutual, our approach to retirement planning is designed to help you get to—and through—retirement with a greater level of financial confidence, so you can relax knowing you have a road map to achieve your goals.
You'll want to start by considering how much to save for retirement and where to save it. By accumulating as much as you can as soon as you can, you can put time on your side—time to plan, time to weather the ups and downs of the market and time to let your money grow.
And then, as you zero in on retirement, you'll need a different set of strategies to manage risk and make your money last through retirement.
Life Insurance Planning
A well-constructed life insurance policy should be a valuable part of your overall financial security plan.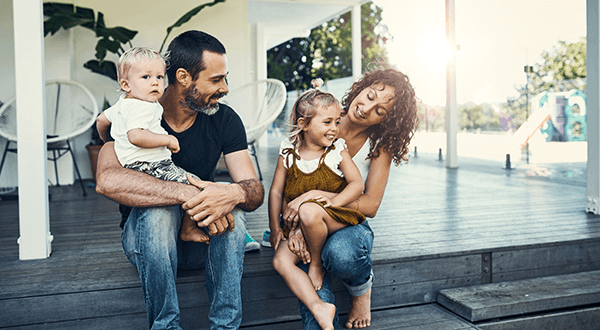 Life Insurance Planning
You work hard to give your loved ones every advantage. But would your family have the financial resources to maintain its lifestyle if you died?
While nothing can replace you, a life insurance policy can help ensure that your loved ones have the financial security necessary to live out their dreams. Life insurance benefits can help:
Pay the mortgage or any other debt.
Maintain your family's standard of living.
Keep your children in their current school and fund college.
Pay for final expenses.
Leave a legacy.
Life insurance can also be more than a safety net. Depending on the type of life insurance, it can also be the foundation for a sound financial strategy. With permanent life insurance, for example, as you pay premiums, the policy accumulates cash value that grows tax deferred and can become a source of funding you can utilize to help meet your financial goals.*
That's in contrast to term life insurance, which does not build cash value but is one of the more affordable types of insurance you can buy.
If you're a business owner, offering life insurance as part of a comprehensive benefits package will help to recruit and retain valuable employees and give them the financial security they need while contributing to the success of your business.
Life insurance can also minimize the financial impact felt by the death of a key contributor to your business. Its proceeds or cash value can be used to cover the potential loss of business or recruit a successor.
Estate Planning
A will or trust are just one aspect of a broader estate planning strategy necessary to fully protect your family and assets, and build a lasting legacy.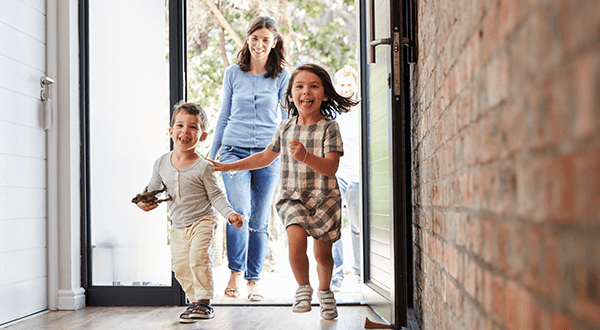 Estate Planning
Most people associate the phrase "estate planning" with having a will – a legal document that names your beneficiaries and spells out who gets what when you die. And while the transfer of your assets is an important part of estate planning, a will or a trust is just one aspect of a broader estate planning strategy to ensure your wishes are known, honored and carried out as efficiently as possible when you're no longer able to articulate them.
We work with a team of estate planning experts at Northwestern Mutual. Together, we can help you develop an estate planning strategy that may include the following:
A strategy to help reduce or eliminate gift/estate taxes for your heirs
A plan to protect your estate from mismanagement or from claims of creditors or ex-spouses
In addition to the expertise our team can offer, you'll want to work with an estate-planning attorney to establish:
Health care directives and a living will that specify the extent to which you want health care professionals to treat you if you become ill or incapacitated.
Powers of attorney that grant people you trust the legal authority to act on your behalf in case of sudden accident or illness.
A will or trust to ensure your assets are transferred according to your wishes. And Northwestern Mutual Wealth Management Company can serve as trustee, co-trustee or successor trustee in a wide range of situations.
The naming of a legal guardian for children under the age of 18.
Employee Benefits Planning
A well-designed benefits package can give you a competitive advantage in the war for talent. Our team can help you with benefits planning to help attract and retain top talent.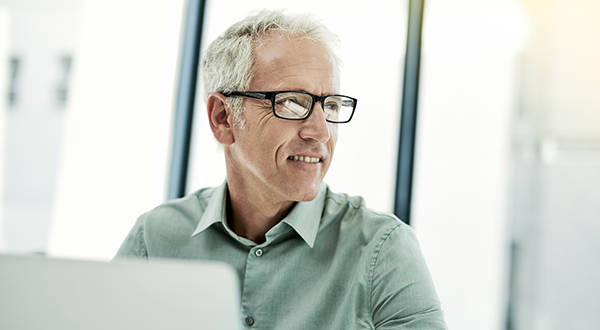 Employee Benefits Planning
One of the biggest challenges faced by business owners today is the need to recruit, retain and reward talented employees. Good benefits planning can help you get the top talent.
Employee Benefits
We can help you design a quality, affordable benefit plan that may include features such as:
Group health insurance
Group life insurance
Group disability income insurance
Dental insurance
Vision insurance
Flexible spending accounts
Qualified retirement plans such as SEP IRA or 401(k) plans
Group health services are offered through an independently owned and operated company, which offers access to comprehensive employee benefit services and is not affiliated with, nor a subsidiary of The Northwestern Mutual Life Insurance Company.
Business Planning
Your business is unique, and it takes a personalized business planning approach to help you create, grow and protect your business's value.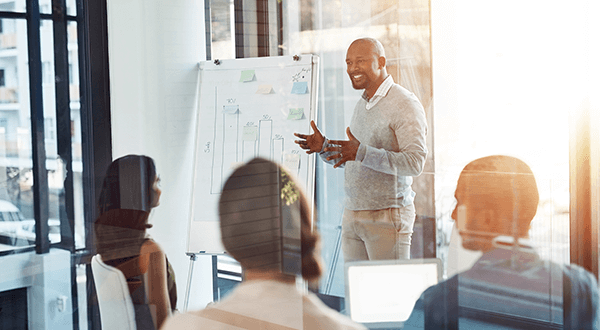 Business Planning
Whether you're thinking about launching a new business or hoping to expand an existing one, we can help you create, grow and protect your business's value with comprehensive business planning services.
We'll work with you to develop a personalized financial plan with solutions designed to meet the unique needs of your business, with strategies to:
Integrate all aspects of financial planning for your business and your personal life to ensure success on both fronts.
Minimize risk by being prepared for the unexpected.
Safeguard your business with coverage to help offset the loss of cash flow if you become sick or hurt.
Recruit and retain employees with competitive benefits programs.
Enhance your benefits programs to reward employees who are key to the success of your business.
Transition your business smoothly with a properly designed and funded business succession plan.